Join One of the UK's Leading Non-professional Theatre Companies

Members of the Derby Gilbert & Sullivan Company find they get much more than they expect when they join this company whose current age range is 2-80 years!

Let's list some of the fab adventures;
Tours to Ireland, USA and Canada, World Champion status through regular IGSF appearances, capers across the country including performing in concert productions of the works of G&S and all manner of other great stuff!

The company is dedicated to giving people from all walks of life an opportunity to enjoy and experience the passion and unrivalled fun of performance and theatre.
~
Let's be honest! What did you do with your spare time in 2010?
Members of the Derby G&S Company took a show to Gettysburg, USA, competed in an International competition in Buxton, performed in the amazing Victorian Theatre inside Chatsworth House and put on two shows in a week at the Derby Theatre!

Not only would you enjoy this level of theatre experience, there is also an active social side to the company which sees them doing events such as Ghost Walks, Treasure Hunts, barbecues, curry nights and the infamous DGSC pub quiz.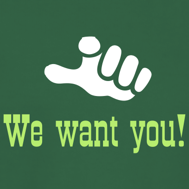 If you are from Derby or surrounding areas and are interested in taking up a very social, year round hobby with the opportunity to learn new theatre skills including costumes, make-up, back stage crewing and of course treading the boards, then why not give theatre a try.

Please contact our secretary for more information
(Secretary's Contact Details Here)




WARNING!
Don't contact us and then not turn up! If you are serious then so are we.

But please don't waste your time and ours. We get many emails a month,
but only one in 25 actually come to meet the team - Don't be that guy or girl.

The people that come to see us most often stay and become
a member of this great company - Be THAT guy or girl!